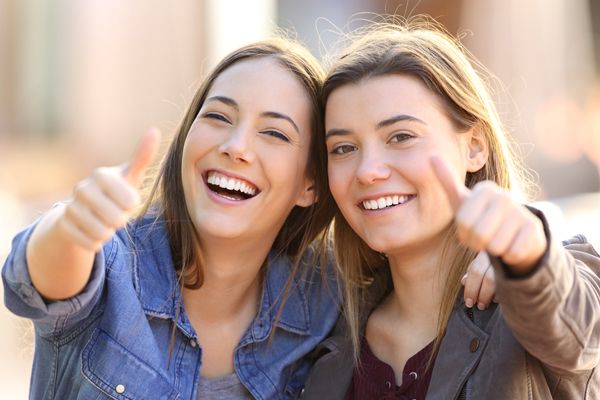 The first thing that pops into your head when you think about McPherson Dental Care might be twice-yearly visits for checkups or cleanings. There are many other procedures that dentists offer, some which relate to problems found in the teeth or gums. The branch of dentistry that handles these issues is restorative dentistry.
This type of dentistry works to make the mouth more functional as well as more appealing aesthetically. The number of procedures available is one of the best things about work by a restorative dentist. No matter what issue you are facing, Dr. Brian Kynaston, Dr. Matthew Perry, and Dr. Seth Prochaska can help you take care of it quickly and easily.
Dental Bridges
If you are missing one or more teeth, a dental bridge is a dental appliance that may be right for you. A bridge offers many benefits that aren't found through other means. For one thing, it makes your smile more radiant. You will be filling in space in your mouth where no teeth are present, which makes your smile more natural. Porcelain bridges are also excellent because they do not stain easily.
Another way a bridge is different from other options lies in the fact that it is permanent. You do not have to remove it to clean it, as you would with most dentures. You will need to continue with an excellent oral hygiene habit, but there is little else required to care for a dental bridge.
A restorative dentist, like the ones at McPherson Dental Care, can help you determine if this is the best option for your needs. They can also install the bridge and answer any questions you have about the appliance.
Dental Crowns
Crowns may be used in many different situations. They can be used on a broken tooth, to protect a weakened tooth, to attach a bridge, or to hide a tooth that is shaped abnormally or has to stain. What's great about a crown is that it can be manufactured to match all of your other teeth, so nobody will even know it exists unless you tell them. Find out more on the dental crowns page.
Dental Implants
Implants are considered one of the best options for those missing one or more teeth. They are durable and can last for decades with only regular brushing and flossing. For those who have had teeth extracted, a dental implant is the closest thing to the natural tooth that can be placed in the mouth. If you would like to learn more, visit our page all about implants.
Dentures
At McPherson Dental Care, dentures are another restorative option in our arsenal. Partial, immediate, and complete dentures are all available. Dentures are an excellent choice for someone who has lost most or all of their natural teeth. They can make eating and talk more comfortable while giving you back a full-toothed smile that you may be missing. Learn more on our dentures procedure page.
Everything You Want to Know About Restorative Dentistry
No matter what you are looking for regarding restorative dentistry, McPherson Dental Care can help. You can make an appointment to find out what your options are or peruse our website to find out more information.